Harry Morris...

Harry served for thirty years as a police officer in various departments throughout Glasgow and the Strathclyde Police region before retiring during 2001.

During his working life with both Glasgow and Strathclyde Forces, Harry being an 'observer of life' would write about many of the characters he encountered, and the funny stories that surrounded them. His observations and stories were then used to brighten up the police internal newsletter under his 'Morris Motorcycle News' magazine section. Making people laugh was soon to become Harry's real passion, which in turn was to be the catalyst for the popular 'Harry the Polis' series of short stories as told in his highly successful, hilariously funny books.


Harry Morris, author...

Now an established writer/author with ten published books to his credit, and with a full length novel titled 'Born Tae Be Wide,' centered around his native Glasgow due for publication during 2017, Harry continues to be passionate about his writing.


Harry Morris, storyteller...

"Listening to Harry talk is a bit like watching Billy Connolly do stand-up but without the swearing. This is a man born for the role, to be an entertainer, and it isn't surprising to find that he once performed in a band. He is the epitome of the convivial man in the pub, an author of tall tales and modern folk stories, utilising typically Glaswegian language and humour." - Nicola Johnston, Strathclyde Uni.


More about Harry...

Additional information about Harry, where to buy his books, plus all future 'live' appearance dates and venues can be found on the pages of this website. Enjoy!

Harry the Polis' latest book 'Last Night on the Beat'............................



'Last Night on the Beat' is the tenth, and latest title in the hilariously funny 'Harry the Polis' series of books from the self-appointed Chief Constable of funny stories Harry Morris, is available now from all good booksellers. Convenient, secure online purchase is also available. See this website's Books page for a list of recommended online booksellers.
To read B&W's 'Last Night on the Beat' press release as a PDF file click here
(Adobe Reader required)

Proud publishers of
Harry Morris' hilariously
funny, 'Harry the Polis' books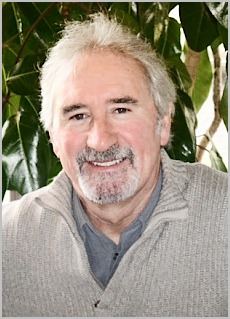 Amazon book review: "The funny side of policing. Glasgow humour at it's best here with anecdotes that never cease to entertain. A gem of writing." David thomson. (5 Stars).
---
Stevie Gallagher, The Sunday Post:
"Harry's funny anecdotes are a real treat...Every page has a wee gem of a tale on it!"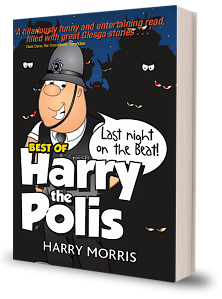 Amazon UK
A laugh on every page